Whenever I ask remote or distributed team leaders about the tech stack they use to keep their team connected and working well together, the first tool they talk about first is, almost invariably, their video conferencing platform.

With the press of a button, video conferencing software can connect remote workers with their managers and teams from around the world, and video conferencing cameras help people work from anywhere and still feel like they're a part of the conversation at the office.
Each year, Owl Labs produces the State of Video Conferencing report to learn how organizations are using video conferencing technology to solve problems and bring people together. Keep reading for key video conferencing statistics to learn more about how your organization can improve productivity and increase collaboration.
Video Conferencing Statistics
1. 96% of respondents agree or strongly agree that video conferencing is effective for improving the connectedness of remote team members. (Owl Labs)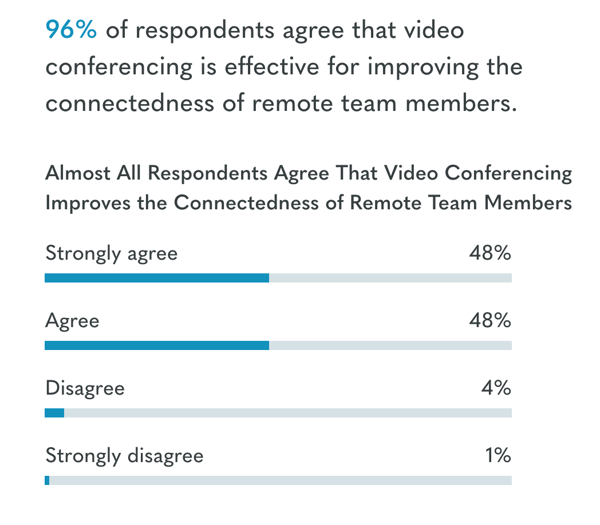 2. Only 35% of respondents have a video conferencing installed in all of their office conference rooms. (Owl Labs)
3. Starting meetings is the most frequently reported problem with video conferencing meetings today. 17% of survey respondents cited starting meetings as their top problem when it comes to video conferencing. (Owl Labs)
4. More than 50% of video conferencing users are wasting nearly 10 minutes per meeting on meeting setup, with 83% reporting that it takes more than 3 minutes to set up and start meetings. (Owl Labs)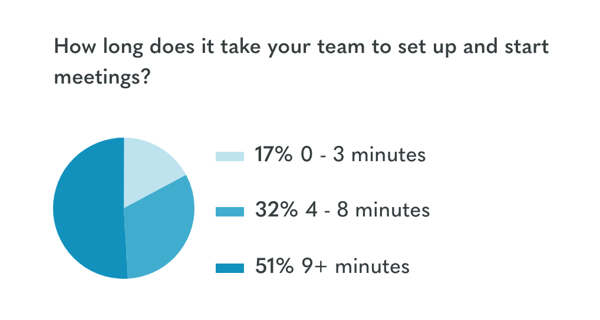 5. Google Hangouts, Zoom and Cisco Webex are the most used amongst growing companies, yet Slack customers experience the fastest meeting setup times. (Owl Labs)
6. 20% of respondents reported that their biggest challenge with their video conferencing camera is audio quality. (Owl Labs)
7. At companies with 500+ employees, the top issue users reported with their video conferencing camera was its integration with other hardware and software. (Owl Labs)
8. Nearly half (46%) of our respondents report that they're likely to switch to a different video conferencing software platform in the next 12 months, and 45% report that they're likely to switch to a different video conferencing camera in the same time period. (Owl Labs)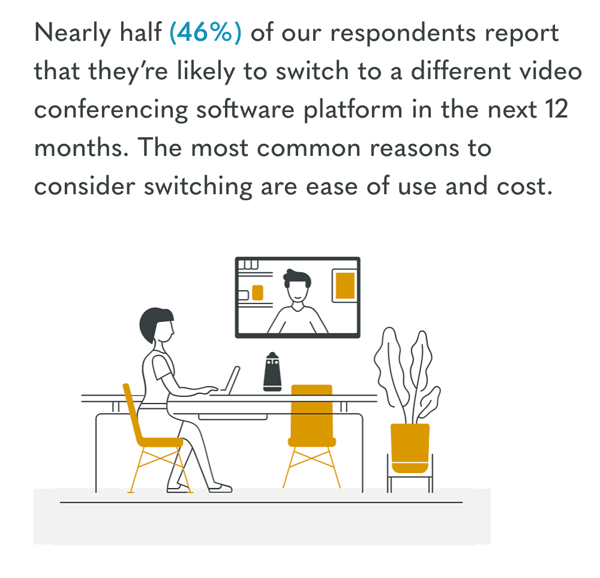 9. The report discovered that Zoom and Skype for Business were the most frequently used options, holding a combined 45% of the market. However, depending on your company size, one may be a better fit for you than the other. There was a clear divide on preference depending on an organization's number of employees. Specifically, 64% of companies with 500 or more employees tend to use Skype for Business, and 72% of companies with 500 or fewer use Zoom. (Owl Labs)
10. 89% of companies use multiple video conferencing platforms, and on average a company regularly flip flops between 2-3 different conferencing solutions. (Owl Labs)

11. In 58% of organizations, executive influence was required when choosing a video conferencing solution. Even more surprising was the fact that the level of involvement remained incredibly consistent even as a company's employee size increased. Video conferencing is important enough to merit executive involvement no matter the stage of the company's growth. (Owl Labs)
Overall, the most important insight we were looking for was which video conferencing solution serves its customers best. Knowing this is incredibly important to the Owl Labs team, because our very mission is to help teams and remote employees feel more connected. We need to understand which software solutions support our customers best.
12. Zoom's conferencing capabilities significantly outperformed all other solutions. Zoom customers rate their solution more than 2X higher than the industry average. (Owl Labs)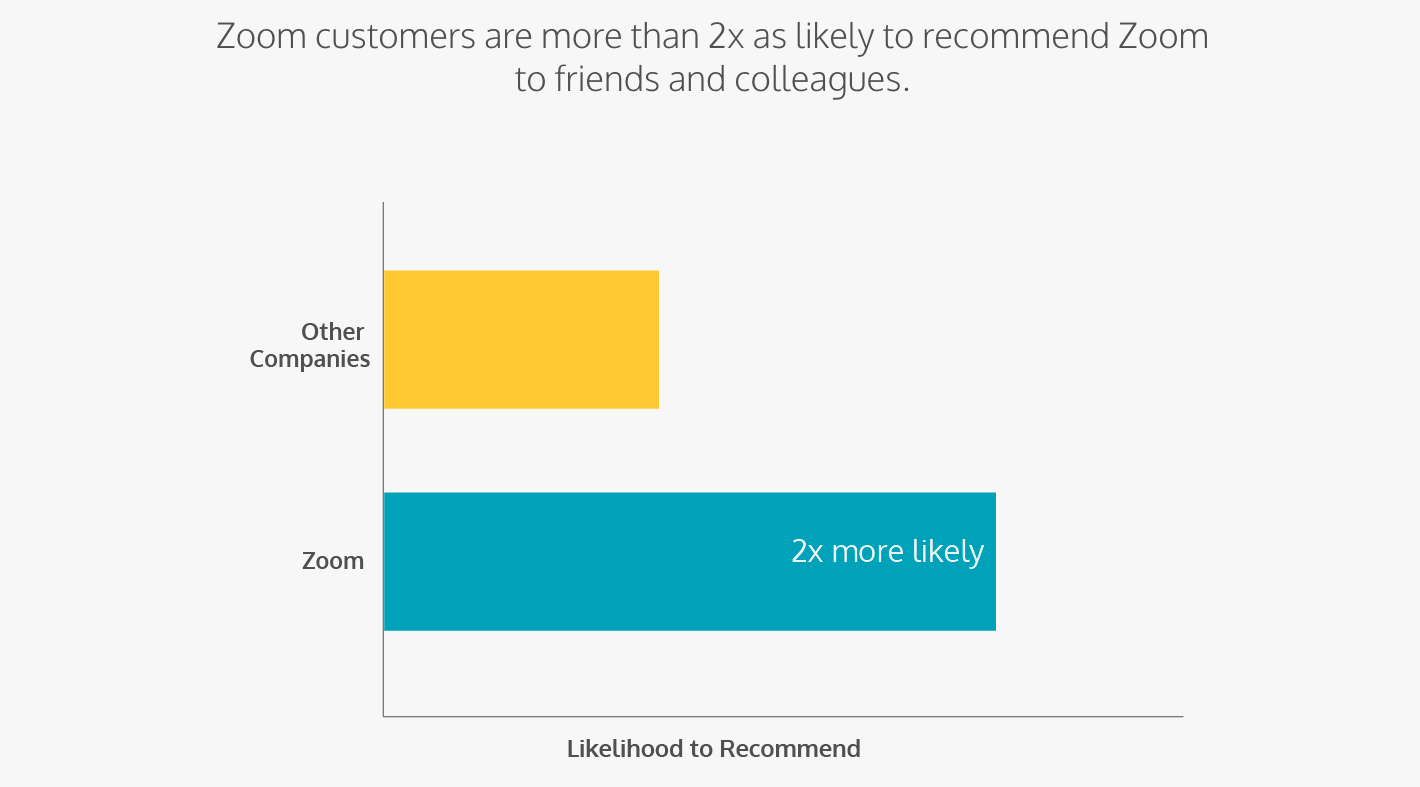 13.
31% of C-level executives would like to know the engagement level of their last meeting.
(Owl Labs)
14.
Companies with 5,000-10,000 employees struggle the most with having enough conference rooms.
(Owl Labs)
15.
Today the far majority of conference rooms have a TV or monitor. Very few use tablets to start the meeting.
(Owl Labs)
16.
Companies with 200 or more employees are 3X more likely to use tablets to manage their conference rooms.
(Owl Labs)
18.
HuddleCam and Meeting Owl customers like or love their video conferencing camera the most.
(Owl Labs)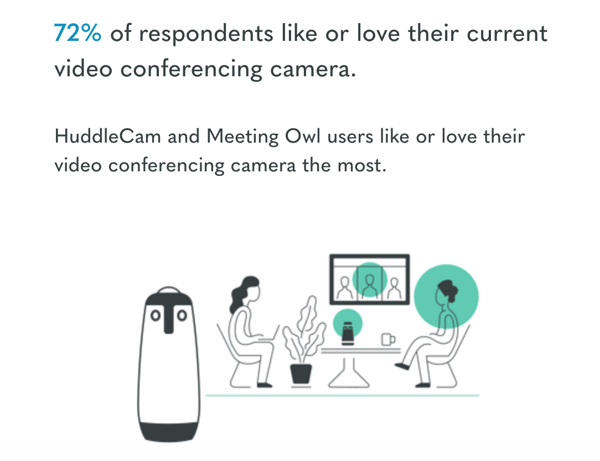 19.
Meeting Owl customers are 19% more likely to like or love their video conferencing camera than those using Logitech.
(Owl Labs)
To learn more, read our post on
video conferencing etiquette
next. You can download the PDF of the full 2019 State of Video Conferencing report by clicking below.