As the future of work grows increasingly more remote and the future of education begins to follow suit, the future of conferences is next in line to embrace our now virtual reality.
Due to COVID-19 and the policies banning crowds of various sizes remaining in effect in most cities across the United States, virtual events will be here to stay for the foreseeable future. So, there is no time like the present to master running them successfully. We're here to help.
What is a virtual event?
Virtual events come in many shapes and sizes. If you have ever attended a webinar, sweated to a live-streamed yoga class, or logged on to hear a speaker address a crowd from miles away— surprise! You've attended a virtual event. A virtual event is one where audience members and speakers attend the event and receive its content online, instead of in-person.
Live vs. Pre-Recorded Virtual Events
While the content and presentation of virtual events vary based on platform, industry, and intention, all virtual events fall into one of two categories: live or pre-recorded.
Live Events
The goal of live events is to mimic the atmosphere of in-person events as much as technology allows. Therefore, live events such as conferences are organized like their in-person counterparts and contain many of the same aspects such as keynote speakers, Q&A sessions, breakouts, workshops, and more. The most involved live virtual events span multiple days and allow attendees the opportunity to build their own event agenda and network with other attendees, just like they would in-person.
Pre-recorded Events
While many virtual events thrive by being broadcasted live, there are some virtual events that are better executed pre-recorded. Individually interactive virtual events like webinars are an example of virtual events that are meant to be pre-recorded, so attendees can work through materials and learn at their own pace. Of course, there should still be a live aspect of webinars available to attendees, such as live Q&A sessions, but due to their educational nature they should remain largely pre-recorded.
Why host a virtual event?
Just because your attendees won't be able to parlay your event into a weekend getaway doesn't mean they don't still need the content and connections your event will provide. If your event is necessary enough to exist in reality, it is necessary enough to exist virtually. Whether you are hosting an original virtual event or transitioning an in-person event to the virtual sphere, there are many major benefits to running your virtual event.


Cost efficient for everyone.
For both the attendees and hosts, virtual events are more cost efficient across the board. Due to their attend-from-anywhere nature, virtual events can have lower admission prices which opens the door to businesses and individuals with limited budgets. And for the hosts, virtual events eliminate the conference space, staff, catering and other on-site expenses.


Limitless attendance possibilities.
When you go virtual, virtually anyone can attend your event. Attendees from around the globe who otherwise could have been unable to attend due to travel costs can now log-in and enjoy your event, expanding the perspective of your virtual event entirely. Additionally, going virtual may help you attract high-demand speakers who otherwise would have time constraints barring them from attending your in-person conference, but are available to deliver a presentation remotely.


Creates reusable resources.
When you host a virtual event, whether it is a live conference with a variety of speakers and breakout sessions or an educational pre-recorded webinar that attendees work through at their own pace, you are creating resources that you can reuse and repackage for the future. You can create highlight reels from your top speakers to advertise for your next conference, you can repackage presentations as online courses that late to the game would-be attendees can purchase and view on their own schedule, or you can continue to share the content created by your virtual events for months and years after the initial launch.


How to Host a Virtual Event
Now that you have decided to host a virtual event, how exactly do you do it? Without being able to package your event as part of a weekend getaway or including a networking cocktail hour, how can you entice people to attend from their homes?
The good news is, planning a virtual event looks a lot like planning any other event. As you plan your event, continue to utilize your go-to event planning tactics and then virtualize the aspects that need to be transitioned to the virtual sphere once they arise. The more you treat your virtual event like an in-person event, the more comfortable your attendees will be and the more successful your event will be!
Virtual Event Planning Part 1: Stick to the Fundamentals
Events are already a part of your integrated marketing process. When planning your virtual event, whether it is your first or fiftieth, remember to stick to the event planning fundamentals—and fundamentals means thinking of your event holistically. Work with your marketing department to promote your virtual event and market it to targeted audiences. Virtual events shouldn't be separated from your other events, instead they need to be integrated into your marketing program to maximize attendance and optimize your event.
The fundamental elements of a virtual event are:
An enticing, info-packed, and aesthetically pleasing event website
User-friendly event registration
Live and engaging presentation content
Live question and answer segments
Pre-recorded, self-paced content
Interactive video conferencing
Opportunities for virtual networking and connecting
Post-event feedback surveys


Virtual Event Planning Part 2: Content is Key
Your virtual event is only as marketable as your content and speakers are. Even more so than when you are hosting in-person events, your content is key to attracting attendees and retaining your virtual audience. Your event should be organized around powerful keynote speakers and engaging video conferencing sessions. All content should be tailored to the message and intention of your event, and should be delivered to attendees in an attainable and fulfilling way.
Additionally, at in-person events, breakout sessions and multiple content options are typically available at the same time. For your virtual event you must decide, will multiple content options be available simultaneously or will your event be a single content experience? Hosting multiple live breakout events simultaneously can add a level of urgency to your virtual event, but having your event be a single content experience can make it more accessible. It is up to you to decide not only what your content will be, but how it is offered to your attendees.
Virtual Event Planning Part 3: Keep up Engagement
Just because in-person networking isn't available to your virtual event attendees doesn't mean attending your virtual event should be a lonely experience. When hosting your event, be mindful of ways that you can keep up virtual attendee engagement. This could look like offering the option to join casual breakout rooms in between presentations just for networking, or hosting a virtual cocktail hour at the end of each night of your event. The more live segments of your event there are, the higher your engagement will be.


How to Host a Virtual Event on Facebook Live
When planning your virtual event, you may decide that since you have a robust and existing following on Facebook that it is in your best interest to host your event on Facebook Live. If that is the case, here is everything you need to know.
Step 1: While keeping in mind your Facebook event page specs, choose the name, length, schedule, and sponsorships of your event.
Step 2: Create an event page on Facebook where you can host your event. Facebook provides more than 20 event categories for you to choose from, pick the one that best describes your event so Facebook can help you accurately market it.
Step 3: Write the description for your event. Include the who, what, when, where, and why of your event so anyone who happens to stumble upon your event page can easily catch up to speed on your organization and event. Remember to add three searchable keyword tags to your description.
Step 4: Grow your Facebook audience before your event by inviting friends to share the event, share posts about the event to the timeline of your business page, briefly go live to give potential attendees a taste of your main live event, and continuously drive interest in your event leading up to it.
Step 5: Once your event is done, review the "Event Insights" provided by Facebook to analyze the strengths and weaknesses of your virtual event.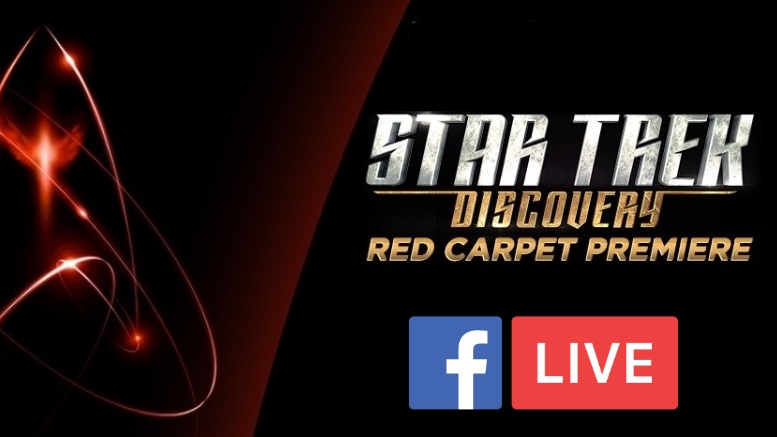 Source: Trek Movie
How to Host a Virtual Event using Zoom
If you decide that your virtual event is more suited for a video conferencing platform, then Zoom may be your best bet. Here is everything you need to know for hosting your virtual event using Zoom.
Step 1: No matter the digital platform on which your virtual event takes place, market your it as if it were an in-person event. On Zoom, meetings can run with up to 1,000 people on live video and up to 10,000 attendees on webinars. Take advantage of this all inclusive platform by maximizing your marketing approach for your virtual event, the more the merrier!
Step 2: Joining a webinar or large video conferencing meeting is user-friendly on Zoom. Just follow the link from your desktop or mobile app, there are no codes to enter when you follow from the virtual event link provided.
Step 3: Utilize all the features Zoom has to offer to maximize attendee engagement. Zoom features such as live chat, polling, asynchronous Q&A, reactions, and annotations can be made available to attendees in order to mimic the in-person conversation experience missing from virtual events.
Step 4: Use Zoom's breakout rooms to create multiple content options for your attendees, more casual networking opportunities, and smaller training or workshop groups. Just because you are attending this event virtually doesn't mean it should lack in personality.
Step 5: For standby assistance, Zoom offers expert guidance to ensure your event goes off without a hitch. From event rehearsals to the big live event, Zoom is available to help your team run virtual events in confidence.


Virtual Event Technology
Without the right technology in place you will have a hard time getting your virtual event off the ground. To make your virtual event as accessible as possible, make sure you have the right technology for your size and style of event. If possible, your virtual event would benefit from using an entire event technology platform like Hopin or Whova to help you promote and execute your event. Otherwise, here is the necessary tech you'll need to successfully execute your virtual event.


Video Conferencing Tools
Let's get the major one out of the way first. Without the use of video conferencing tools your virtual event will be a non-starter. Video conferencing platforms, such as the aforementioned Zoom, are ideal for keeping your virtual event localized on one all encompassing platform. For an inclusive experience for all attendees, have your keynote presenters pair the Meeting Owl Pro with Zoom.
If you are having trouble finding the video conferencing tool that is right for your virtual event, here are our 10 Best Free Video Conferencing Tools to Choose From.


Event Website
Your event website will be the landing page for event promotion and registration. It serves the same purpose for all in-person and virtual events, and is a critical step in running a successful event. As your focal promotional tool, your event website should communicate the value of your virtual event through both copy and design. The copy should include the full event schedule and itinerary, the bios of keynote speakers, and an FAQs section. The design should include your organization's logo and match your brand style guide.


Registration Forms
A registration form is not only necessary for documenting attendance for your event, but will be the first data collection tool associated with your event. Your registration form will collect attendees' names, personal information, payment, and attendee preferences if necessary. The more data your registration form collects, the more information your event planners and marketers will have as they move toward executing your virtual event.


Email Marketing
If you haven't yet, create an email marketing campaign to promote your virtual event. Through email you will be able to keep potential attendees updated on the itinerary of the event and use it to continuously engage confirmed attendees leading up to the virtual event. Then, after the event you can use email to conduct surveys for feedback on the event.


Online Event Guide & Mobile App
While your event website will be the landing page for potential attendees, your online event guide will be the home base resource for attendees during the event. This online event guide, complete with an agenda with links to sessions and content, should be right at your attendees fingertips. By including an event guide in your mobile app, you are prioritizing accessibility for your virtual event attendees. Successful mobile event apps such as Whova and CrowdCompass are designed to optimize the attendee experience of your virtual event. They connect attendees to your event, and to one another to maximize networking opportunities.
Whether this is your first virtual event or you've been the virtual host with the most for years, you are now prepared to run successful virtual events. Remember to have fun out there, virtually and in reality!