If you're outfitting your home office, you've likely scoped out the best room and desk setup. But there's something you might have not spent that much time researching: a computer monitor.
But, it's important to find a computer monitor that fits your needs. Why?
Not only will you be using it every day, but it can also impact your work and how you do it. For example, if you need the monitor for photo editing or design work, you'll want a screen with impeccable resolution and color. And since you'll be at your desk for multiple hours, an adjustable computer monitor lets you set the screen height so you can work comfortably.
Ready to find the best computer monitor for your home office? Do your best work while working from home with one of these computer monitors.
Best Computer Monitors For 2020
Dell UltraSharp 32 4K USB-C Monitor
Acer XR342CK Pbmiiqphuzx
BenQ PD3200U
HP EliteDisplay S14 USB Portable Monitor
Dell UltraSharp U2415
Dell 24 Monitor: SE2419H
Samsung 27" CF391 Curved LED Monitor
Dell 22 Monitor - E2216HV
LG 24'' Class Full HD IPS Dual HDMI LED Monitor
HP VH240a
1. Dell UltraSharp 32 4K USB-C Monitor
The screen can easily be switched to a horizontal or vertical view to fit your needs or desk space. While it's on the pricier side for computer monitors, you get color accuracy, easy-to-use menus, four different HDR display modes, and an anti-glare screen. Plus, it has a 4K resolution for increased clarity.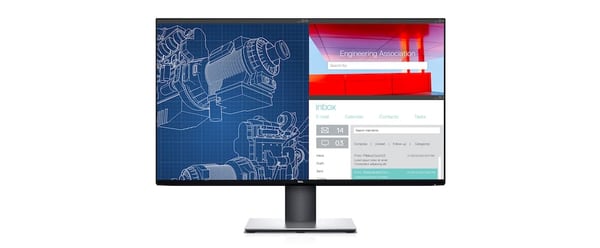 2. Acer XR342CK Pbmiiqphuzx
Are you one of those people who constantly switch between multiple browser tabs and windows? You might benefit from an ultra-wide computer screen. You can have your important webpages and documents in front of you at all times and easily switch between them.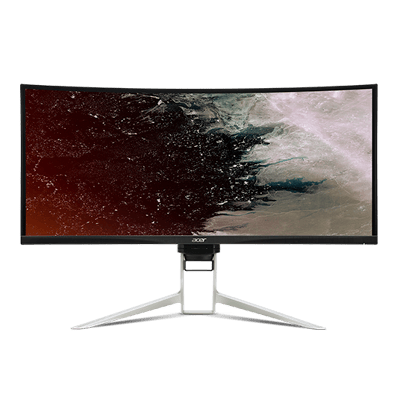 3. BenQ PD3200U
With its large screen size and a 4K display, you won't need to strain your eyes to get your work done with this computer monitor. You can easily view spreadsheets and files side-by-side without the need for a second monitor. Plus, you can adjust the height and tilt the monitor to view your documents, projects, etc. in portrait mode.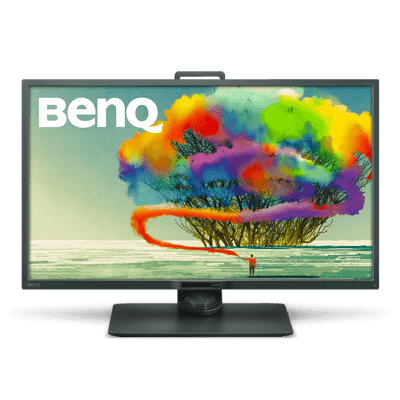 4. HP EliteDisplay S14 USB Portable Monitor
Looking for a monitor you can take on business trips or to your local coffee shop? Try a portable monitor. While it has a small screen, it's compact and light so you can easily bring it wherever you go.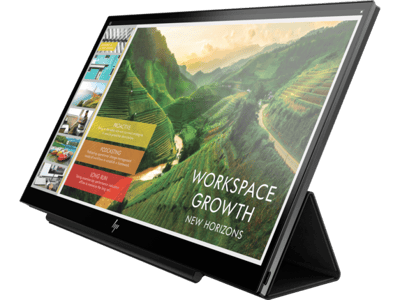 5. Dell UltraSharp U2415
Not only does this computer monitor have beautiful colors and screen clarity, but it also can be adjusted to fit your workspace. It features tilt, pivot, swivel and height adjustments so you can do your best work from any angle. Despite its small screen size, it has a large 16:10 aspect ratio and a wide viewing angle.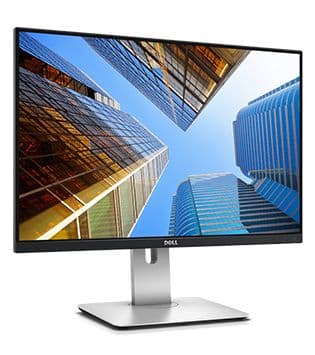 Best Budget Computer Monitors
Creating your home office on a budget? Here are the best computer monitors under $200.
6. Dell 24 Monitor: SE2419H
This budget computer monitor has fantastic color accuracy, an HD display, and a screen that's crisp and sharp. Dell's ComfortView feature minimizes blue light to protect your eyes from strain. With its relatively small size, it's a great choice for a home office.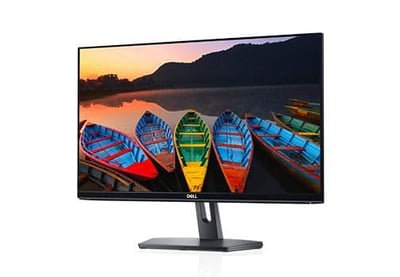 7. Samsung 27" CF391 Curved LED Monitor
Looking for a curved computer monitor under $200? If you answered 'yes', then this is the computer for you. It's slim and sleek design makes it an ideal addition to your office space. And it has a vibrant picture quality thanks to Samsung's Active Crystal Color technology.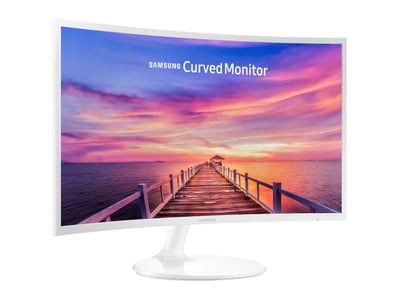 8. Dell 22 Monitor - E2216HV
If you need a simple display at a low price point, this computer monitor can't be beaten. This affordable computer monitor has a small size to fit any desk space. It provides a full HD display and has convenient controls on the front of the screen to adjust the brightness, color, etc.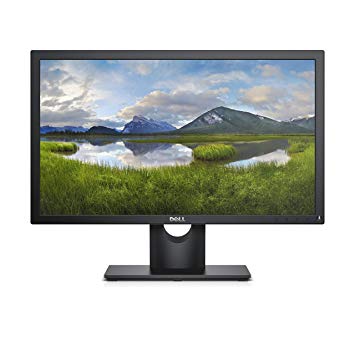 9. LG 24'' Class Full HD IPS Dual HDMI LED Monitor
Not only will this computer monitor help you do your best work, but it's also a gaming computer. It has a screen split feature with 14 different layouts so you can view multiple windows at once. Once you've wrapped up your workday, you can switch to game mode and play your favorite games.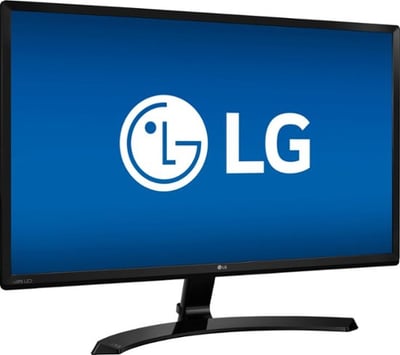 10. HP VH240a
This computer monitor has an adjustable stand. It's great for those in creative fields who need to change the orientation of their screen for editing. The computer monitor features an adjustable stand, tilting screen. Plus, it has built-in speakers so you can jam out to your work from home music.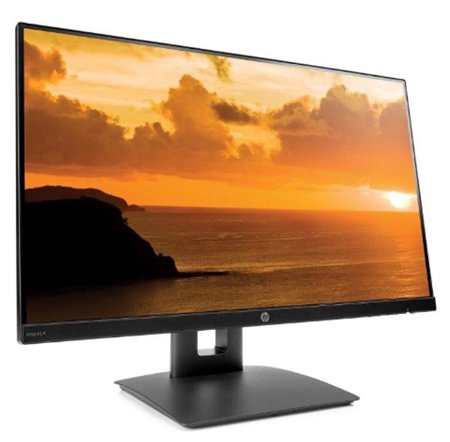 With a great computer monitor, you'll be ready to tackle your workday. Looking for more? Check out some of the best home offices we've ever seen next.