How do you unwind after a long day? Some of us enjoy reading a book or watching a TV show, while others prefer to see a live musical performance or spend time with friends.
Even though we might not be able to socialize in person, visit a museum or park, or see a live performance, there are still opportunities to enjoy these activities in a virtual setting. Many cultural institutions like museums, music organizations, and nature parks across the globe are sharing content for people to enjoy.
Use these social distancing activities to kick back on the couch, relax, connect with friends and family, and even learn something new.
Fun Social Distancing Activities
Go on a virtual museum tour.
Stream musical performances.
Visit a park virtually.
Host an online movie night.
Play Zoom games with friends.
1. Go on a virtual museum tour.
While museums are closed to the public, many are offering virtual tours. You can experience art, science, and history without having to leave your couch. Here are just a few of the museums that are sharing online tours of their collections:
Many museums, like the Metropolitan Museum of Art, the Museum of Fine Arts, Boston, the Uffizi Gallery, and more, have partnered with Google Arts & Culture to share their collections online. Check out the hashtag #MuseumFromHome on social media to see how museums from around the world are helping people experience their exhibits from home.
2. Stream music, theater, and dance performances.
Musicians, actors, and dancers are still sharing their art and artistry, despite theaters and music venues being closed for the time being. Arts organizations are sharing past performances and artists are sharing live streams via Instagram, Facebook, and YouTube. Plus, the Social Distancing Festival has a calendar of all sorts of upcoming streams of music, theater, dance, trivia, and more.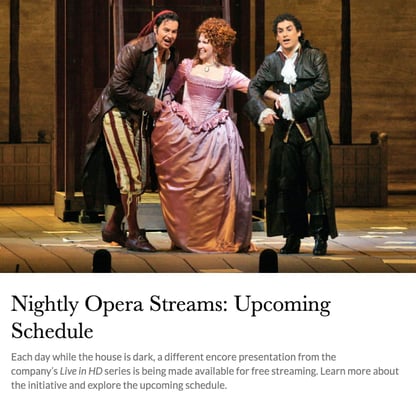 Source: The Metropolitan Opera
3. Visit a park or historic site virtually.
Many parks and historic sites across the U.S. and the world offer virtual tours. You can explore different landscapes and from the comfort of home. Here are just a few to choose from: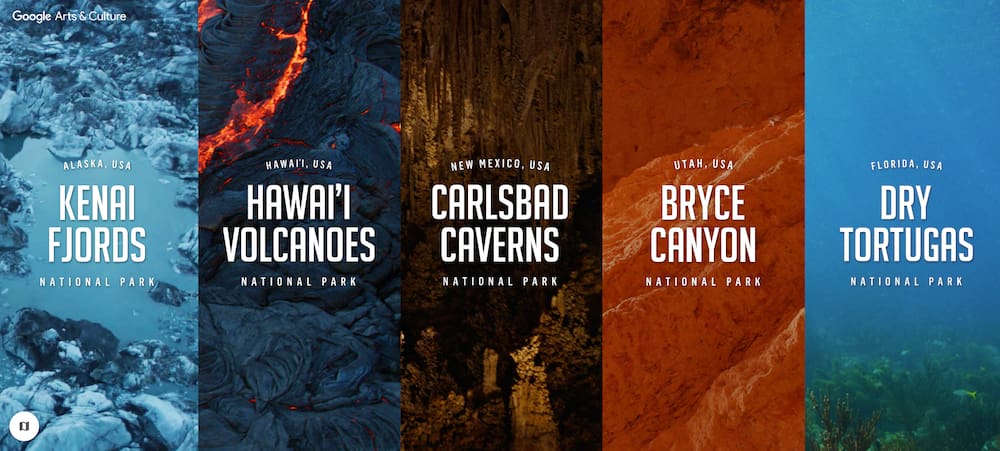 Source: Google Arts & Culture
4. Host an online movie night.
Online movie nights are a great way to stay connected with friends and family. Netflix Party is a free Chrome browser extension that lets you watch the same movies and shows with friends simultaneously.
How to Use Netflix Party
Go to the Google Chrome Web Store
Click the blue Add to Chrome button in the top right corner of the page
Visit Netflix and log into your account.
Pick a show or movie you'd like to watch and start playing the video.
Click on the NP icon to the right of your address bar.
Then click Start Party, copy the URL, and share it with your friends.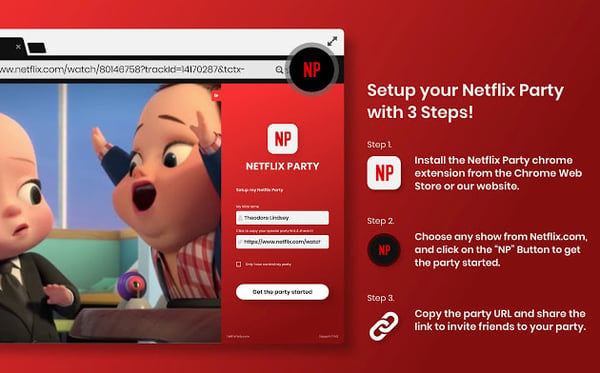 Source: Netflix Party
5. Play Zoom games with friends.
More and more people are connecting via Zoom than ever before. While you might use Zoom for more formal meetings, it's recently been used as a tool to stay in touch with friends. There are a variety of apps and games
If you want to try something new for your next Zoom call, try out one or two of these games.
Zoom Games for Groups
Jackbox Games: They offer trivia games, drawing games, and more that you can play with friends remotely.
Psych!: Have your friends download this trivia game on their phones, then hop on a Zoom video call to play together.

Board Games

: There are virtual versions of some games that you can play, like Monopoly, Yahtzee, and card games. You can even play a traditional board game if your friends have the same game board. Then you can mirror your friends' actions on your own board.
We hope you give these activities a try! Connect with us on Twitter @OwlLabs – we'd love to hear about the activities you're enjoying.